Electron Dash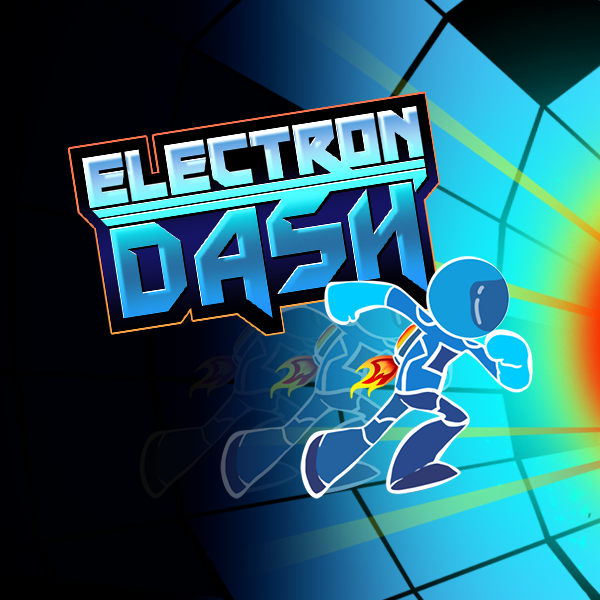 Welcome to Electron Dash where you can enjoy your free time with fast-paced races. This game will not disappoint you with its features. Each feature of the game gives you a great experience. You may have experienced one of these features in other games. However, a game to integrate all the impressive characteristics like this one is rare. Let's start this game and experience these significant features!
Impressive features of this running game
Easy Controls
This game has simple controls. In this game, you don't need to worry about the controls. You can easily play this game for the first time by using AD keys or left and right arrow keys to move. Besides, you also need to help your character jump by pressing the W key, up arrow key, or spacebar. These control keys are all basic keys. If you are a fan of online games, these keys will be completely familiar to you. If you are a new player, it will not be challenging to learn to play this entertaining game.
The simple way to access the game
When you want to play this game, you just need to access our website. The game interface will automatically appear. After that, you can see some basic instructions for this game. Direct your gaze to the bottom of the guide. At that location, you can see the game's Play button. Click on this arrow to start challenging tracks at high speed.
Attractive gameplay
In this game, you will transform into an astronaut who is exploring the endless path in space. These roads are full of dangers and challenges. Your task is to control this astronaut to overcome all the difficulties and get the highest score possible.
Control your character to move in an infinite tunnel. You can move to the sides of the tunnel freely. You can also jump in this tunnel to avoid colliding with obstacles and falling into space. If you fall into space, the game will be over.
Great graphics and effects
By participating in this game, you have an opportunity to experience the impressive graphics and effects of this game. You can experience striking turquoise tunnels. Your astronaut character runs on these roads like running on gem roads. In particular, you can see the night sky behind the platforms. The shining stars seem to be cheering you on moving forward.
Leaderboard for talented players
You can track your achievements and other players on the leaderboard. The highest achievements will be displayed on the leaderboard by day, week, month, and all time. Take a look at the leaderboard to compare your results with other players. Then, try to put your name on this admirable leaderboard.
Some important notes for you
It is challenging to achieve your goal in the Electron Dash game. You will face red obstacles. They appear unexpectedly and are located in any position. Avoid colliding with them to continue the adventure. If you crash into these obstacles, the game will end.
Besides, you also need to pay attention to the platforms. Platforms form tunnels with many shapes and holes. In particular, there are bright blue platforms that can be very dangerous. They will collapse as soon as you touch these platforms. Therefore, you need to pay attention to get the most suitable direction.
However, you don't need to worry about the challenges of this game. This game gives you a second chance to continue your journey. There are red hearts on your way. Collect it to be able to live. You can respawn after death if you collect hearts. Try to collect as many hearts as possible. These hearts will help you to win higher scores.
When playing this game, you need to pay attention to the steps of the astronaut. You need to time the jump correctly to be able to reach the target platforms safely. Select sturdy platforms to move and move to light blue platforms as little as possible. You'll also need to combine jumping skills and side-to-side moves at the same time to make your way through difficult sections. It is extremely necessary. In particular, the farther you run, the more difficult the game becomes. You cannot move as easily as at the beginning of the tunnel. Good luck!